---
Cloudy pressed apple juice with black currant

---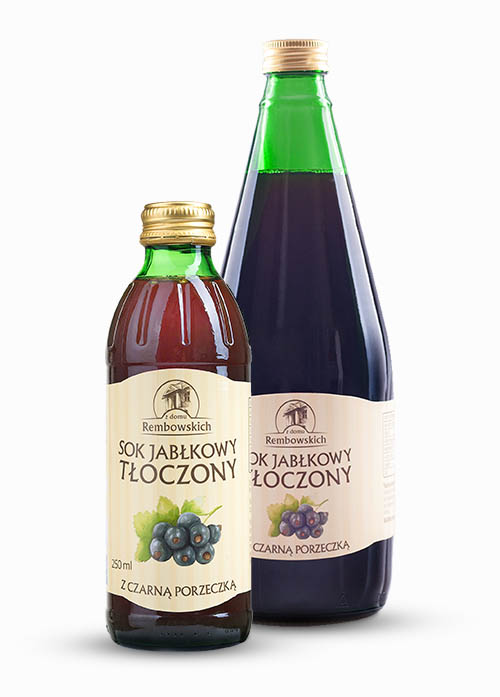 Traditionally in the past black currant juice was diluted into water to obtain more gentle flavor. We created apple juice with black currant on the base of apple juice mixed with black currant to obtain very special flavor. Thanks to black currant the juice provides better antioxidant values.
Thanks to high amounts of Vitamin C, organic acids, pectin and minerals black currants have nutritional, dietary and therapeutic properties.
Black currants consist of much Vitamin C and P (strengthen swinging blood vessels). Black currant consist of high amount antioxidants.
Check in store
Ingredients: 89% apple juice, 11 % back currant juice.
Nutritional value in 100 gr. of product:
Protein: 0,1 g
Fat: <0,2 g
Carbohydrates: 11 g
Energy value in 100 g of product:
184 kJ/44 kcal
small bottle: 250 ml
large bottle: 700 ml
shelf life of juices: 12 months
The recipe for healthy jelly:
1 bottle of juice, 1 large spoon of potato flour.
Implementation: take 1/3 of the juice from the bottle and mix it with potato flour. The remaining juice pour into the pot and boil it. Add the mixture of juice and potato flour, stir it vigorously for a moment. The jelly is ready!