---
Cloudy pressed apple juice with chokeberry

---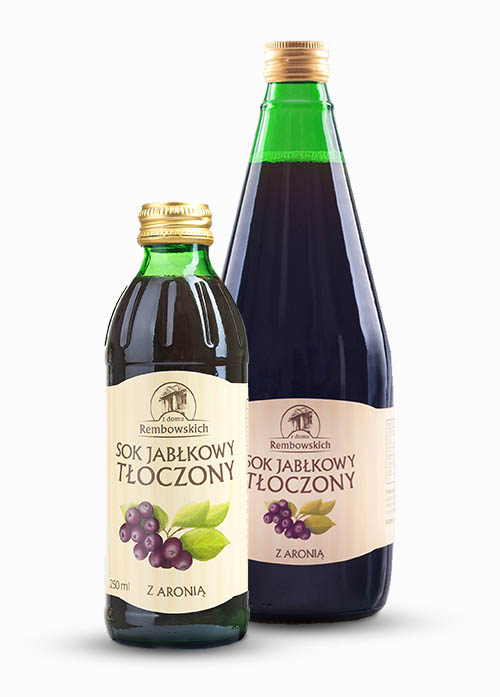 Sour chokeberry makes a perfect combination with apple juice. Above that, it enriches the juice with polyphenols (antioxidants) which sweep free radicals. According to the latest research it was proven that chokeberry has a beneficial impact on human body. It is worth including such juice in everyday diet.
Chokeberries contain of glucose, fructose, pectin, organic acids, minerals, iron and selenium.
Chokeberries are rich in bioactive compounds such as polyphenols.
Chokeberries are a source of vitamins such as PP, B6, E and copper.
Chokeberries help stopping bleeding at minor injuries, prevent atherosclerosis and cure hemorrhoids.
Chokeberries are valued in preventing and curing hypertension, varicose venis, neurosis.Chokeberries increase resistance to infections, tannins disinfect digestive tract and counteract the development of harmful bacterial flora.
Antioxidants – scavengers of free radicals.
Food rich in antioxidants play an important role in preventing many civilization diseases. They include cardiovascular disease that lead to atherosclerosis and cancer.
Check in store
Ingredients: 88% apple juice, 12% chokeberry juice.

Nutritional value in 100 gr. of product:
Protein: 0,1 g
Fat: <0,2 g
Carbohydrates: 11 g
Energy value in 100 g of product:
184 kJ/44 kcal
small bottle: 250 ml
large bottle: 700 ml
shelf life of juices: 12 months