---
Cloudy pressed apple juice with cranberry

---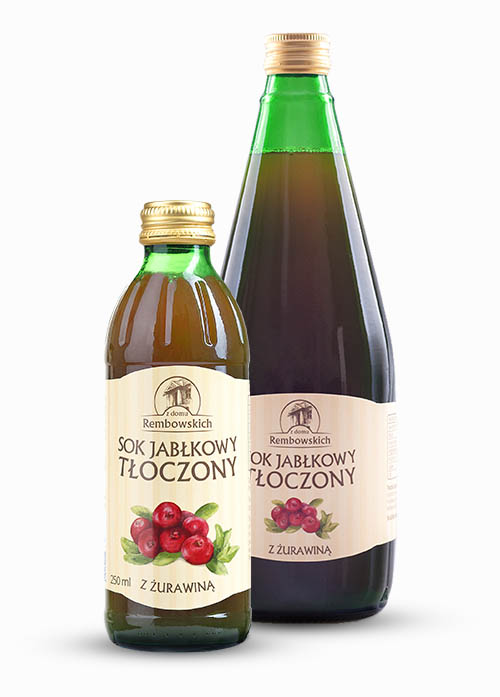 Apple juice with cranberry is fully natural product, with a flavor of fresh fruits. In our technology of pressing juice we do not use any preservatives. There is no sugar and water added, the juice is only pasteurized. Thanks to added cranberry the juice got "healthy coloring".
Cranberry acts anti inflammatory, lowers sugar level in blood and it is an antioxidant.
Cranberry has always been used in folk medicine. It is an important natural additive in everyday diet helping improve health.
Cranberry is rich in Vitamin C.
It is one of best sources of polyphenolic compounds including flavonoid.
Cranberry consist of many proanthocyanidins that lower the risk of occurring urinary tract inflammation.Research proved that drinking cranberry juice brings great results in prevention of heart diseases.
Check in store
Ingredients : 85% apple juice , 15% cranberry juice.

Nutritional value in 100 gr. of product:
Protein: 0,1 g
Fat: 0,5 g
Carbohydrates: 11 g
Energy value in 100 g of product:
184 kJ/44 kcal
small bottle: 250 ml
large bottle: 700 ml
shelf life of juices: 12 months