---
Cloudy pressed pear juice with apple

---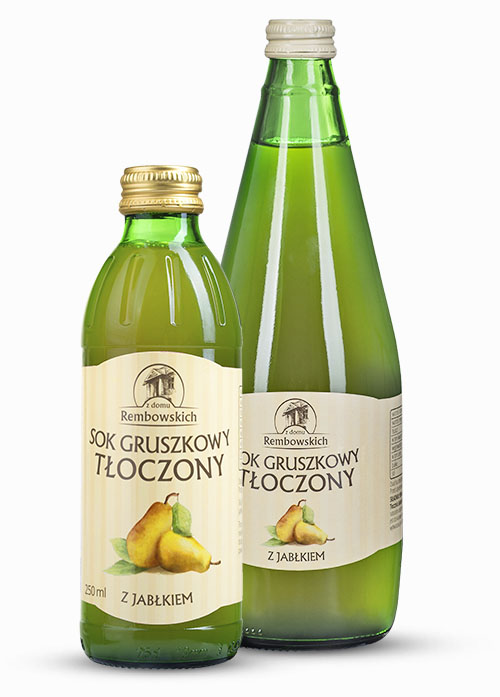 We offer you a pear juice of exceptional savor !
It is pressed from fresh pears. Thanks to traditional method of pressing the juice keeps plenty of taste attributes and nutritional values.
Pears are one of the sweetest fruits so they can substitute sweets. They are a good choice for those you care about their health.
Pears deliver great quantities of potassium, fiber, iron, vitamins C, A, E and vitamins group B.
Above that, pears same as apples are rich in antioxidants. These compounds strengthen resistance, protect from inflammation and free radicals influence.
Fiber in pears lowers the content of bad cholesterol in blood and reduces risk of cancer in large intestine.

For better taste we recommend to drink juices chille!
Check in store
Ingredients:
95% pear juice, 5% apple juice.
Nutritional value in 100 gr. of product:
Protein approx.: 0,1 g
Fat approx.: 0,05 g
Carbohydrates: from 8 g to 13 g
Energy value in 100 g of product:
from 32 kcal (133,98 kJ)
from 52 kcal (217,71 kJ)
small bottle:
250 ml

shelf life of juices:
12 months