---
Cloudy pressed apple juice with mint

---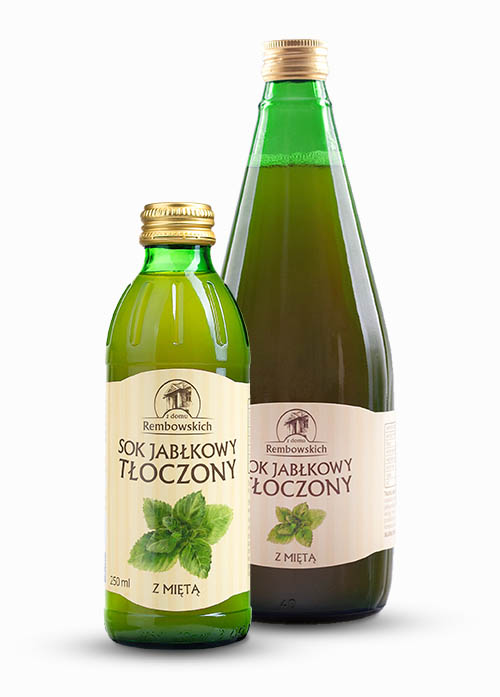 As a herbal variant in our apple juices range we chose apple with mint. Apple juice with mint has a cooling taste. Mint itself apart from its taste attributes, has a healing potential.
Mint stimulates secretory function of stomach and liver.Mint extract increases amount of digestive juices and bile and therefore helps in digestion and food intake.
Check in store
Ingredients: apple juice, peppermint extract.
Nutritional value in 100 gr. of product:
Protein: 0,1 g
Fat: <0,5 g
Carbohydrates: 11 g
Energy value in 100 g of product: 
184 kJ/44 kcal
small bottle: 250 ml
big bottle: 700 ml
shelf life of juices: 12 months