---
Cloudy pressed apple juice

---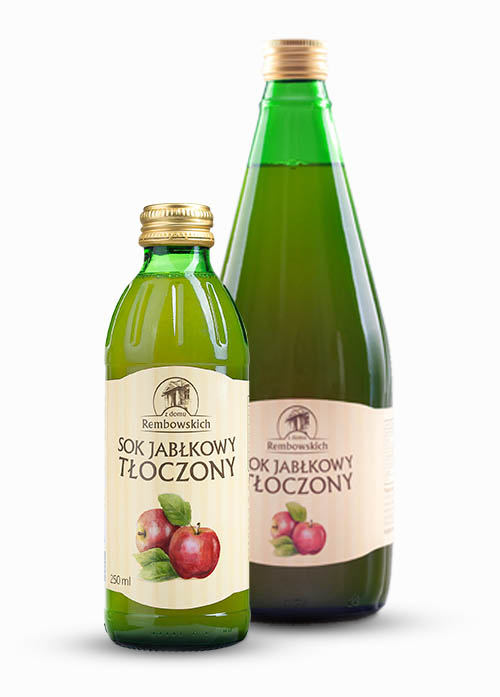 It keeps the flavor and aroma of apples. The juice is made in the process of pressing (slow and gentle) apples on a traditional rack and cloth press. The juice is cloudy, without any preservatives and sugar added, only pasteurized. Thanks to this technological process we obtain a rich bouquet of flavours and nutritional values.
Apples are a good source of vitamin C. They consist of a large amount of potassium, iron, magnesium, copper, silicon, zinc, beta carotene, quercetin and pectin.
Apples inhibit the development of cardiovascular disease and tumors. They also seal blood vessels.
Apples increase a resistance to infections, therefore they should be included in a diet for people who are prone to catch a cold.
check in store
Ingredients: 100% apple juice.
Nutritional value in 100 g of product:
protein: 0 g
fat: 0,5 g
carbohydrates:
nutritional value in 100 g of product:
 184 kJ/44 kcal
small bottle: 250 ml
large bottle: 700 ml
shelf life of juices: 12 months